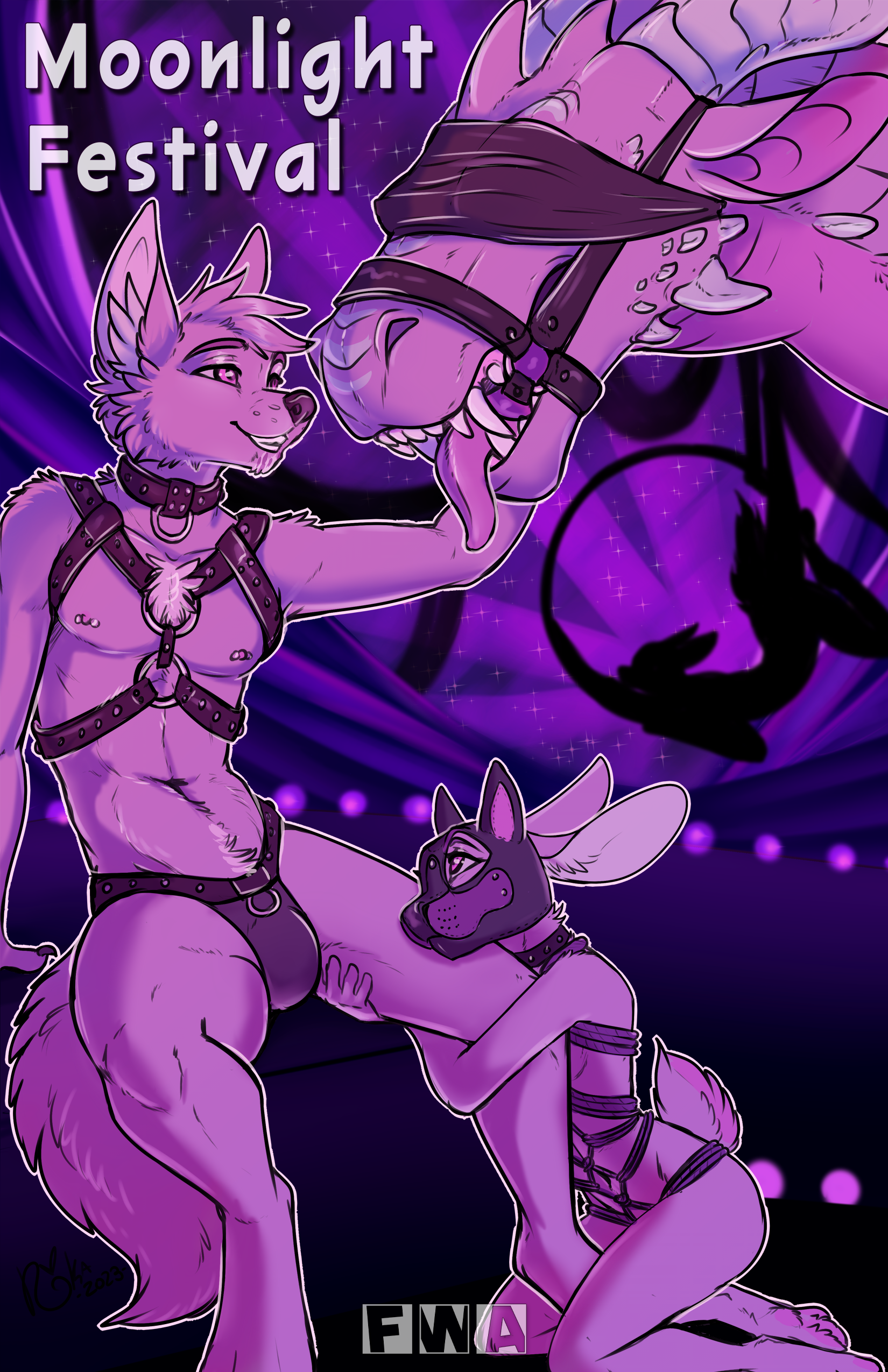 The Moonlight Festival


The Moonlight Festival is an 18+ AD (After Dark) adult themed event celebrating the kinkier sides of life! This is a community driven event bringing together a diverse group of artists, DJs, entertainers, panelists, and vendors from the furry and local community to create a magical night of self expression, education, and positivity! 
Our event is a consent driven safe space and separated by privacy walls, giving you the opportunity to wear kink attire or gear that would not be allowed in other spaces. While gear and fursuits are highly encouraged, they are not required. Once your ID has been checked and, if necessary, your belongings are coat checked, you will be able to access all of the areas of interest without having to leave the privacy of the event!
When we started the Moonlight Festival, we knew the community would be excited, but we did not expect the anticipation and excitement that followed. This year, we're reaching for the moon and creating an even bigger event with more things to do and see! We're excited to announce that we are tripling our space to allow for many new additions such as panels, meet and greets, and live aerial demonstrations. Our artist and vendor area will also be growing too, allowing us to bring in more talent from both the furry and local atlanta communities. What we're most excited about is an entirely new layout for our stage to allow more of you to dance the night away or socialize while watching a brand new lineup of entertainment and DJs. And for our 21+ guests, the cash bars will be back serving an assortment of beverages for you to enjoy.
It takes full community effort to be able to create safe spaces. Help make the space safe for all by not taking any photos of videos. And remember that consent applies to more than just intimate encounters.
2023 Moonlight Festival's Performance Schedule:
8:00 PM Lyra Moon Doubles by Celestial Cabaret
8:30 PM Metropolitan Studios Presents Purrs & Furs: A Furry Inspired Burlesque Show!
9:30 PM Kinky Motorcycle Act by Celestial Cabaret
10:00 PM DJ Riroh (Mashup/House)
11:00 PM GNAW (Top 40s)
12:00 AM Schlick ft. Ms Moxie (Techno)
The Moonlight Festival Market will be open from 8:00 PM to 12:00 AM.
Please check the app for the most up to date schedules on panels, demonstrations, and other performances.