AC Stuart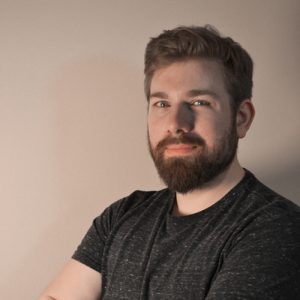 A cartoonist who has worked for CollegeHumor and Webtoon, and now makes a comic, Awoo, about wolves and their forest friends. He is not a furry, probably. He lives in Columbus, OH with his dog, who is a very good boy.
Big Dipper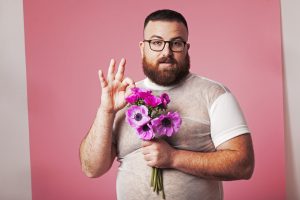 BIG DIPPER is a Los Angeles-based recording artist known for his infectiously fun music and thicc boy confidence. His sex positive message and exciting live shows have made him the go-to bear of raunchy internet rap. Big Dipper has an extensive catalog of viral music videos and songs, including his 2018 earworm "Lookin" and his 2017 ode to sparkling water "LaCroix Boi". Plus countless bops on his 2018 album release "Late Bloomer." Known for his creative video concepts, you can find him portraying a ravenous boy scout in "Meat Quotient," an oversized banana in "Chunkita," a mermaid in "Vibin," and much more on his YouTube channel. Noisey called Big Dipper's life "an ongoing party full of ... cute outfits, fierce rhymes, eating candy behind DJ booths, and a ton of hard work."
A perfect description for the rapper, who delivers an impressive stage show that features choreographed dance routines, costume changes, and twisted song covers. Big Dipper's live show has been performed all over the United States, and in Canada, Australia, Iceland, France, Amsterdam, and Sweden. Big Dipper's music can be streamed on all digital platforms, and he can also be heard co-hosting his podcast "Sloppy Seconds." Big Dipper has been featured in Details Magazine, Huffington Post, Next Magazine, Pitchfork, Out, Rolling Stone, A.V. Club, NPR, Paper, and Red Eye Chicago; not to mention a YouTube series with WOWpresents, his poppin Instagram feed, and as a host for Streets by Vice.
Avian Invasion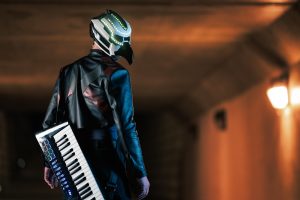 Seattle, WA producer Avian Invasion weaves acid-drenched synths and dubby sub warbles together with a propulsive progressive rhythmic urgency. Funky breaks bloom into Moroder-esque proto-futurist excursions. Gospel organs lay the foundation roof raising House vocals. While the music of Avian Invasion is eminently contemporary, threads of canon are laced elegantly throughout; their work flips deftly through the history of electronic music like records in a milk crate.
Avian Invasion began their rebirth as a dance music producer by embracing the knowledge of those around them. First, they stumbled blindly in space, making thumping noises and structuring songs the same way they did in their prior life in the rock dimension. As it turns out, that doesn't make DJ's very happy. Every day since then has been an opportunity for new discovery.
First, a return to the galactic center; the turntables. This taught Avian Invasion what worked best for making the clubs shake. Then, trial by fire. A series of singles that, in hindsight, were perhaps not so great. Yet, "you'd be surprised how forgiving an audience can be when you're playing it through a huge sound system and jumping onto the dance floor for a keytar solo" explains Avian Invasion. Even today they continue, working tirelessly to refine their craft, discovering the sounds that flow most naturally.
More than just music that is (undeniably) uplifting and energetic, Avian Invasion strives "to create music that helps people find a source of joy within themselves. A well that won't dry up when the track ends. I want to help them find the beauty and the light in others, something that's difficult to do in a cynical world." Both deeply soulful, dusted with playful synth-pop touches, and – dare we say it – downright banging – Avian Invasion crafts EDM that will entrance headphone psychonauts and decibel devotees alike. A melodic transmission from the temple of bass, their music serves as a euphoric declaration that You Are Alive, You Are Beautiful, and You Are Not Alone.
FRND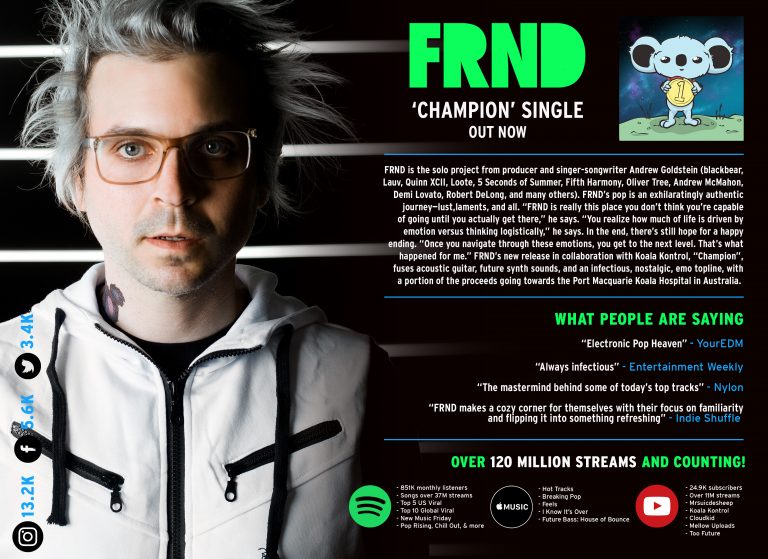 Dad's Garage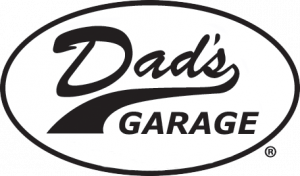 Dad's Garage is a local comedy group here in Atlanta. Most of the shows they produce are created entirely in-house by our artistic ensemble, and the work incubated here goes on to other theatres. While just about everyone in the artistic group at Dad's is an improv comic, the artists also write, direct, design, and perform in our scripted shows and write, perform, direct, and edit pieces for DGTV, our YouTube channel. They support the creation of new and experimental works that travel around the country and transform the careers of their creators. The individuals who make up their artistic rosters consistently work in film, television and theatre on the national level. You may have seen them in such critically acclaimed works as Archer, Aqua Teen Hunger Force, Too Many Cooks, and Selma. Our team even travels the film festival circuit, and have won awards at some very fancy film festivals.
Essenger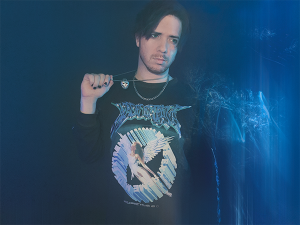 Sworn enemy of the genre police, Essenger spawned into the metaverse in 2018, becoming the ultimate nexus to unite fans of retrowave, hip hop, and electronic dance music. With lyrics ranging from emotive anthems to sci- plots, his formidable powerhouse of synths and infectious vocal hooks and are no match for the alternative music scene. Essenger signed with independent label FiXT Neon in 2020 with his debut album After Dark, followed by various Monstercat collaborations and setting the stage to bring his live act into virtual reality and perhaps soon, a city near you.
Run Definitely Run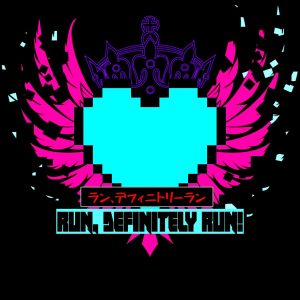 Run, Definitely Run is a Pop / rock /  metal / EDM hybrid band produced by multi Grammy winning producer Jeremy Parker who wants to make you MOVE! Their music is high energy, fun, and makes you want to sing along! They have played all over the country at cons like MFF, BLFC, TFF and more and RDR's goal is to make your day brighter with their music! They cant wait to perform for YOU at FWA!
M.A.J.I.C Records

A Collective of Talented Artists, DJs, Producers, and Designers. Join them for the Digital Revolution here at FWA!