Our Charity – Conservators' Center, Inc.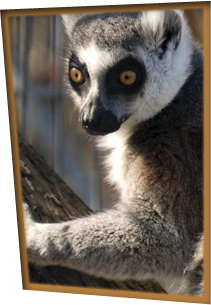 Furry Weekend Atlanta is proud to continue supporting Conservators' Center Inc as our charity. The Conservators' Center was founded in 1999 by Douglas Evans and Mindy Stinner, and is based in Mebane, North Carolina, which is halfway between Greensboro and Durham. Their philosophy of the Conservators' Center is that all animals are of intrinsic value.
Conservators Center' is a non-profit organization that works to preserve threatened species. One of their main ways of doing this is through a special captive breeding program to help maintain endangered and threatened species. While their breeding program is their main focus, they do accept some animals in urgent and critical need of rescue, primarily taking in animals that most other sanctuaries would not be able to handle. Conservators' Center also does community and school presentations to help educate children and adults in ways that they can help to preserve species for generations to come.
Please be sure to stop by and meet the Conservators' Center representatives at Furry Weekend Atlanta this year. If you'd like to help support Conservators' Center, you can make direct contributions to them while at Furry Weekend Atlanta, as well as by donating items to or buying items at our Charity Auction scheduled for the Saturday afternoon of Furry Weekend Atlanta. Further details on the Charity Auction and when and where you can meet Conservators' Center at Furry Weekend Atlanta will be posted in the near future.
For further information, please visit the Conservators' Center Inc website.