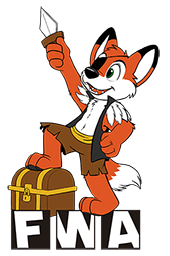 The Great Furscape is back for its third year with a brand new, exciting high-seas adventure. Can you outsmart Captain Howler and his mangy crew?
Gather your crew or book solo and make some new pals while you all join together to race against the clock and use all your brain power to unlock clues and solve puzzles in order to raise the anchor and return home.
Also, in case you missed him last year, Captain Covax is back for his second edition of Otter Space. Can you help the Captain regain control of his ship or will it be too late? We will beam your team aboard the Excalibur Starship to gather the clues and help Captain Covax!
Tickets are only $10 and a portion will go to the Con charity Conservators Center!!
Hope to see you soon!