Fursuit Programming
Events:
Fursuit Meet and Greet
A place to meet the other fursuiters at the convention. We will have some music and games along with an introduction to some of the programming for fursuiters this year. The fursuit staff will also be around to answer any questions you may have. Make sure to come by and enjoy our tiger bounce!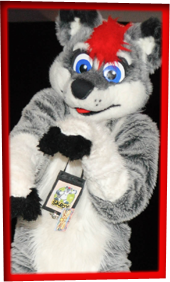 Fursuit Dance Competition
Back for it's 7th year! The top three competitors will be recieving a free t-shirt, and the winner will be recieving a 2015 FWA God-level membership! This is a really fun event to be part of and we encourage all the fursuiters out there to give a shot at trying out. There will be 2 audition times for the event, one on Friday and one on Saturday. Come to the auditions with music in paw or at least a style of music in mind. Please arrive at the auditions in fursuit (at least a partial). Keep in mind that every performance will be limited to and cut off at 90 seconds! The competition itself will be held on Saturday night.  For the full rules, click here.
This year, Furry Weekend Atlanta will include it's 1st annual category for group dancing. Competitors can compete both individually and as part of a single group. For the group category rules, click here.
Fursuit Parade
This year the fursuit photo will be happening BEFORE the parade.  The photo will be taken about 10 minutes before the parade leaves.  If you do not show up on time, you may not be in the fursuit photo. We are not emphasizing a single-file line; feel free to walk and parade at your own pace, and you are free to interact with the crowds and cameras as much as you want.  At the end of the parade, we will be handing out a small free gift to all the fursuiters that participated!
Fursuit Games I
Fursuit Games I are meant to be a fun, enjoyable, probably pretty crazy event for fursuiters and spectators. This set of games will be a little less physically intensive then the Olympics.
Fursuit Games II : Olympics
This event is designed to be more physical than Fursuit Games I. For the "Olympic Games," we will have medals for the winners! The Olympics are team-based with each team comprising around 5 fursuiters, depending on how many people show up. Feel free to arrange your own team before the competition begins. If you do not already have a team, we will help you find one to join! Please Try to arrive on time for this event as once teams are set it will be difficult to change. We should be able to accommodate up to 8 teams. The Olympic Games will test the team's abilities such as agility, power, cunning, and teamwork.
Furshoot Studio
Bring your own costume and props or borrow something from our shenanigan-inspiring collection. In addition to our normal prints and badges, we will be offering some classic looking black and white prints and special "love" badges. Remember, if you've bought a photo badge in the past you can show it off at the studio to get a surprise with your purchase this year! As always, having fun in the studio and getting your pictures on the web is free fun for everyone!
Furry Weekend and Furshoot.com are partners in this annual endeavour. All the photo staff are furry and most of them are also fursuiters. They understand how to pose and have fun with suiters and make them look their best and have a ton of fun doing it. This isFurshoot.com's fifth year working with Furry Weekend Atlanta.